'People are earned, Money follows'
Naad Group is founded by Jatin Sethi and is registered in 42 categories as a brand. The group at presently works in three verticals which are:
Construction
Entertainment
Welfare
Our Entertainment vertical was founded in the year 2015 and is divided into two divisions: Naad Sstudios and Naad Films. Naad Sstudios believes in creating good content oriented films to entertain the audiences and distribution of films as well, whereas Naad Films focuses more on the commissioned projects. Our films reflect refreshingly new content that easily strikes a chord with filmgoers.
Kingfort Constructions was founded in the year 2010. We have core expertise in shaping government projects. We are privileged to create essential civic and social infrastructure including government hospitals, offices and others.As we expand our experience and our footprint, we aspire to continue creating and maintaining such places.
Our third vertical Naad welfare foundation was founded in the year 2015.We are proud to have ventured into the public service domain with all due intentions of serving the underprivileged in all possible areas; social, educational,sanitation,medical,skill development,financial.
Our aim is to conduct our businesses ethically and respectfully for all. We promise to remain committed to our objectives with an undying quest to exceed, entertain and succeed.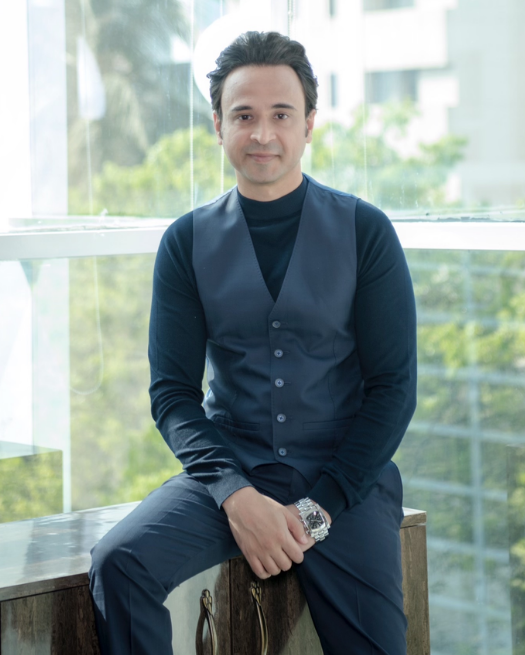 Jatin Sethi is the founder and Chairman of Naad Group of Companies. Jatin Sethi started working at an early age of 19 during the first year of his graduation at Delhi University in the field of connecting rod bearing on his own. After succeeding at it , he decided to take one step ahead in his career and started his company Kingfort Constructions. Kingfort constructions was founded in the year 2010.The company works for commissioned projects for Indian Government and looks forward to take over companies with good credentials and experience in the field of construction.
Furthermore, he went on to pursue his dreams of filmmaking and stepped in the field of entertainment with funding of few film projects but turned into a mainstream producer soon after.
Jatin Sethi also founded Naad Welfare Foundation in the year 2015. Naad Welfare has been working to provide medical help to homeless animals, cancer & heart patients and much more.